Welcome to the Novelty Stylus Gaming Wiki
Edit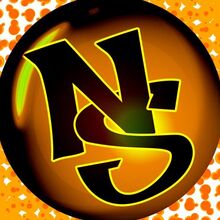 Ladies and gentlemen, boys and girls, guys, gals, and internet pals, friends, foes, and ratchet hoes, welcome to Novelty Stylus Gaming.
We here at Novelty Stylus Gaming are dedicated to creating fun and irreverent actual play RPG podcasts. On this wiki you discover all the characters, settings, and plots from our games, plus a little something extra. Please feel free to peruse our humble hub.
What you'll find in this Wiki
Edit
This wiki is a database of all the characters, locations, and campaign storylines unique to Novelty Stylus Gaming. Any references to outside sources, such as gaming terms and concepts, classes and rules, and locations and species, will be linked to accordingly, as we use many different established gaming systems in our podcast campaigns.
Latest activity
Edit
Community content is available under
CC-BY-SA
unless otherwise noted.